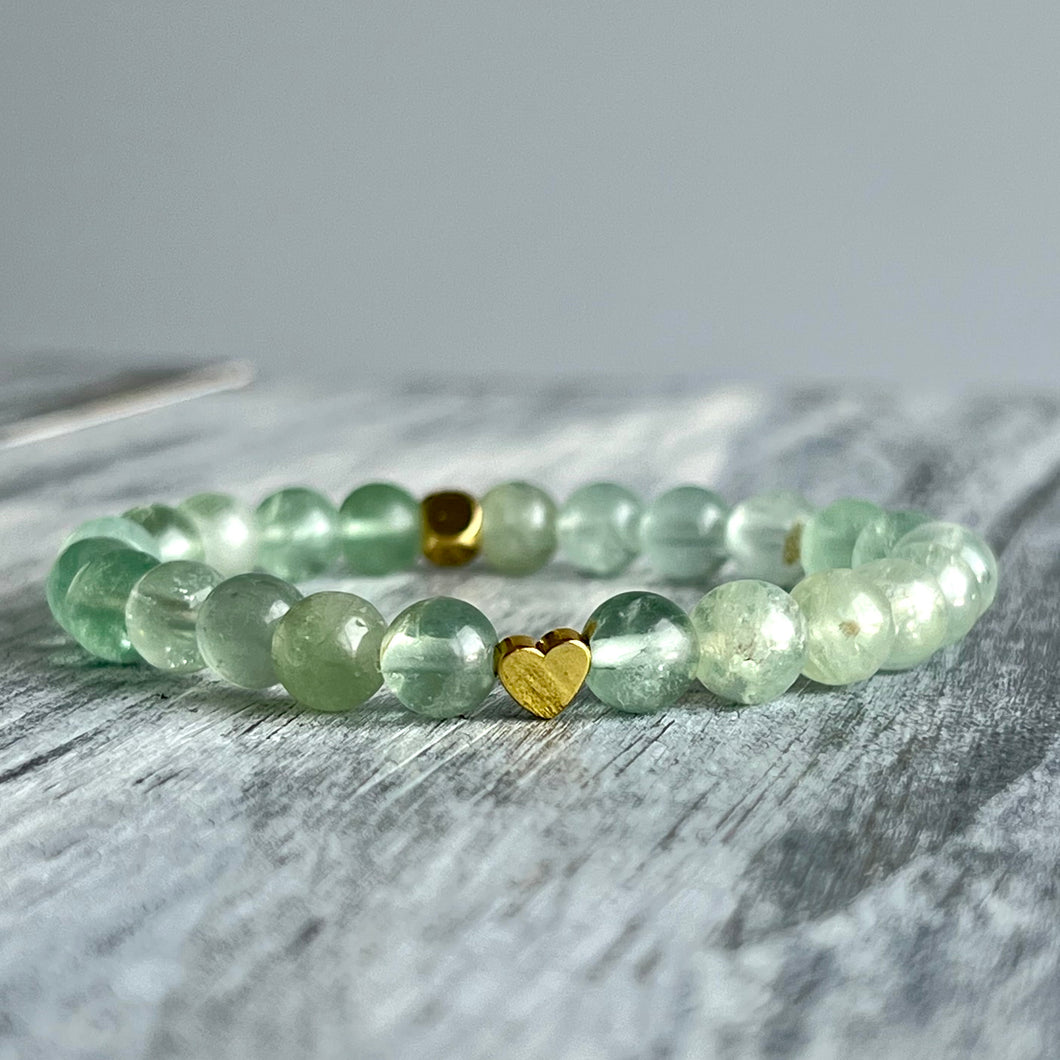 Green Fluorite with Gold Hematite Spacer Stretch Bracelet
Regular price $25.00 Sale
Please allow for minimum minimum of 5 to 7 days processing on this item prior to it being shipped.
Fluorite is highly protective and stabilizing. It's useful for grounding and harmonizing energy.
Fluorite can purify your body and eliminate anything that's causing it not to function perfectly. It can bring you calmness and relaxation, and it can relieve all your tensions and anxieties.
Fluorite heightens mental abilities, assisting in rapid organization and processing of information.
Fluorite can enhance creative thoughts and foster clear communications and can also support you in breaking away from rigid patterns of behavior or old ways of thinking.
It can bring you peace and calming, making it an ideal stone for meditation. For mental clarity, opt for more green stones. For energetic focus, purple is the way to stay laser focussed.
Hematite helps to absorb negative energy and calms in times of stress or worry. It is a very protective stone and is great to carry to help you stay grounded in many situations.
Hematite enhances confidence and strength in times of turmoil as it absorbs toxic emotions holding you back from experiencing joy and happiness. Hematite is also good for working with the Root Chakra, helping to transform negative energies into a more positive vibration.
Beads: Green Fluorite 
Spacer: Gold Hematite (please indicate if you prefer Rose Gold)
Bead Size: 8mm
Weight: 21 g 
Bracelet Length: Customizable 
Please contact us with any questions or inquiries. The Item you receive may differ slightly from the item pictured.