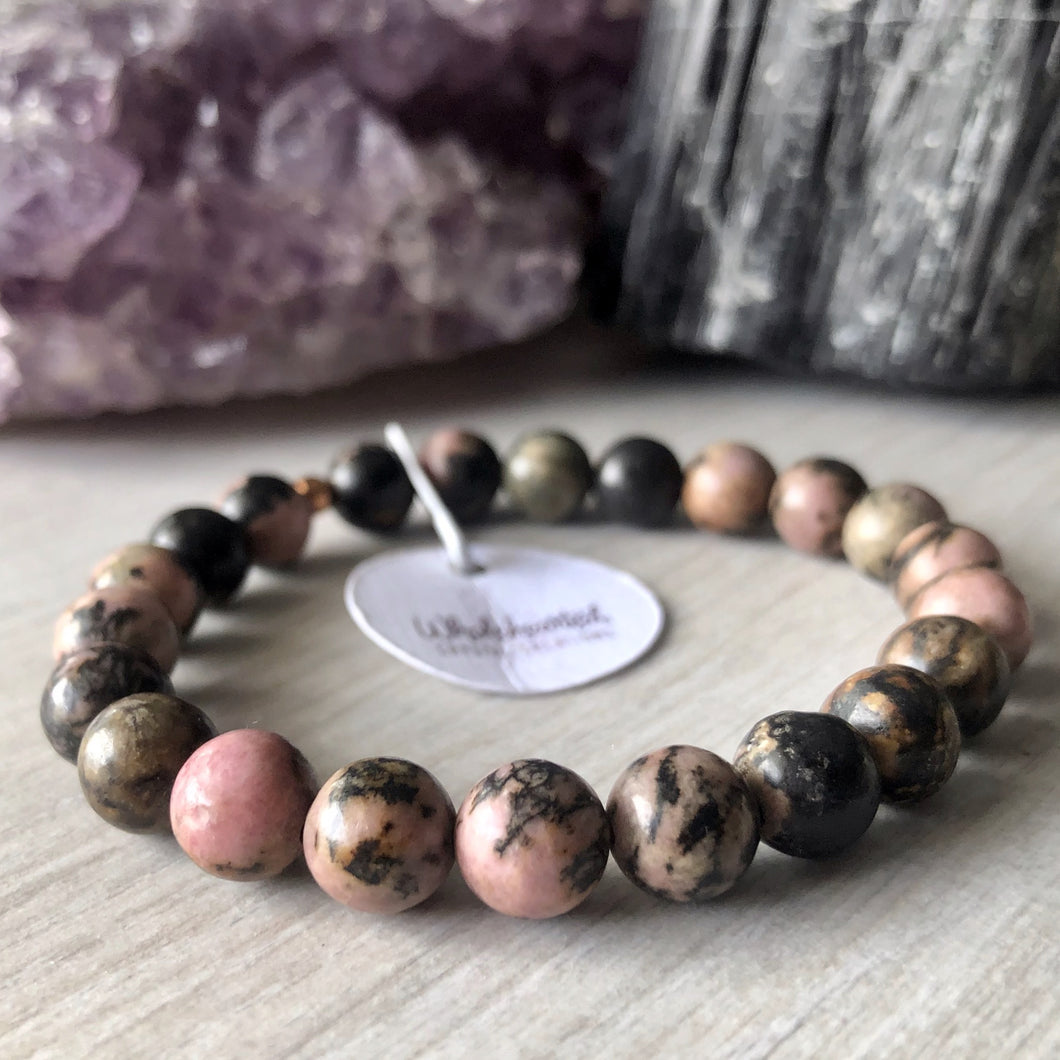 Rhodonite Stretch Bracelet
Regular price $27.00 Sale
Please allow for minimum minimum of 5 to 7 days processing on this item prior to it being shipped.
Rhodonite is a stone of compassion and forgiveness. It can help heal emotional wounds and past hurts by stimulating and balancing our heart chakra. Rhodonite is a nurturing stone and aids in cases of emotional self-destruction, codependency and abuse. It encourages unselfish self-love and forgiveness and can support one with emotional growth and self-esteem. 
Rhodonite can be helpful for people suffering from neurological ailments and autoimmune diseases and can reduce muscle cramps and joint pain.
Beads: Rhodonite 
Bead Size: 8mm 
Weight: Approximately 26 g 
Size: Customizable 
Please contact us with any questions or inquiries. The Item you receive may differ slightly from the item pictured.