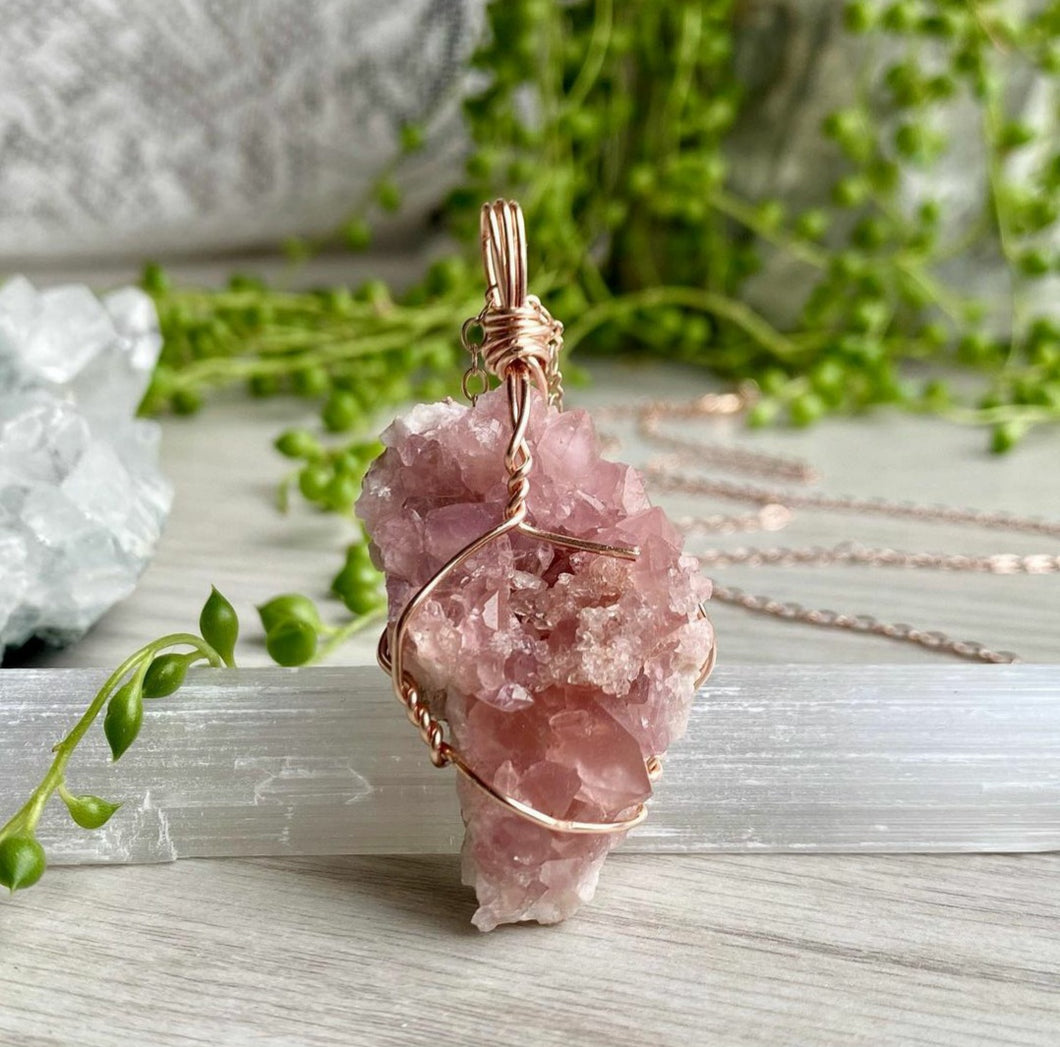 Pink Amethyst wire wrapped crystal necklace
Regular price $61.00 Sale
THIS ITEM IS MADE TO ORDER AND THEREFORE EACH STONE SLIGHTLY VARIES IN SIZE AND APPEARANCE.
Please indicate if you prefer a different chain colour than what's indicated in the description below (Silver, Rose gold, black or gold otherwise you will receive the colour pictured). 
Please allow for a minimum of 5-7 business days for made to order items to be assembled prior to shipping (or pick up).
Pink amethyst offers the peaceful, content healing properties of amethyst, with the addition of loving and accepting energies via the pink hues present in this beautiful crystal.
Pink amethyst increases determination and willpower with an underlying calmness. It can support emotional healing and connectedness to spirit guides.
Pink amethyst is a high vibrational stone that can help move through negative energy to have confidence and freedom.
Size: Approximately 1.75" x 1"
Weight: approximately 20 grams
Chain Length: Customizable