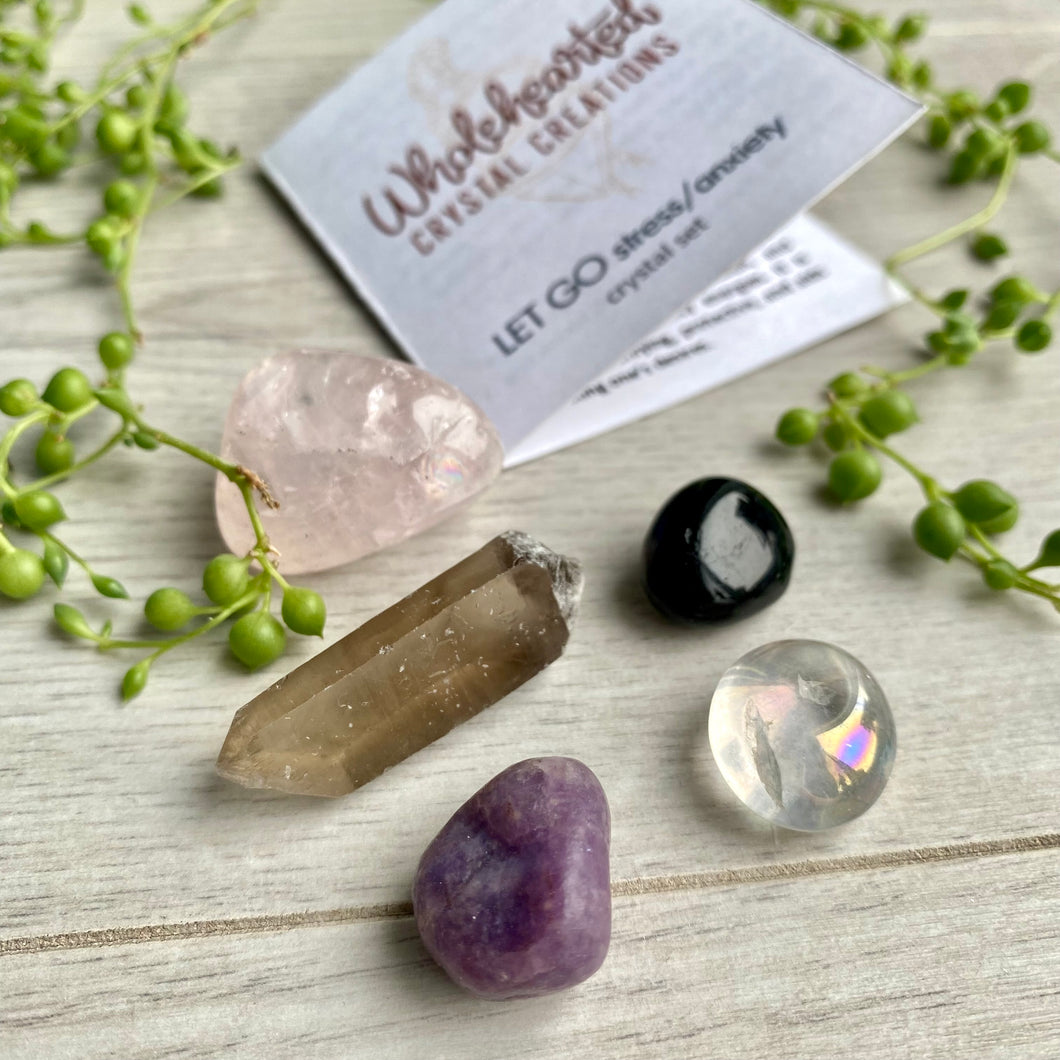 LET GO Stress/Anxiety Pocket Crystal specimen set
Regular price $12.00 Sale
LET GO stress/anxiety
Essentials crystal set
Release stress and anxiety with our "Let Go" crystal set. Each assortment will include a combination of crystals intuitively chosen just for you and a card with a list of the crystals and their meanings as well as how to use the crystals to support you on your healing journey.
These beautiful healing crystals are said to assist with releasing negative energies and emotions, and replace them with calm, serenity, and peace. 
You will receive a set of 5 pocket stones listed below. Size, shape and colour will vary from set to set and may include tumbled and raw stones.

Black Tourmaline- clears negative energies, stress and anxiety
Rose Quartz- connects to a place of love and calm
Lepidolite- the stone of serenity and tranquility
Angel Aura Quartz- purification, rest and peace
Smoky Quartz- clearing, grounding and manifestation

*Set combinations are based on availability. Occasional substitutions may occur.