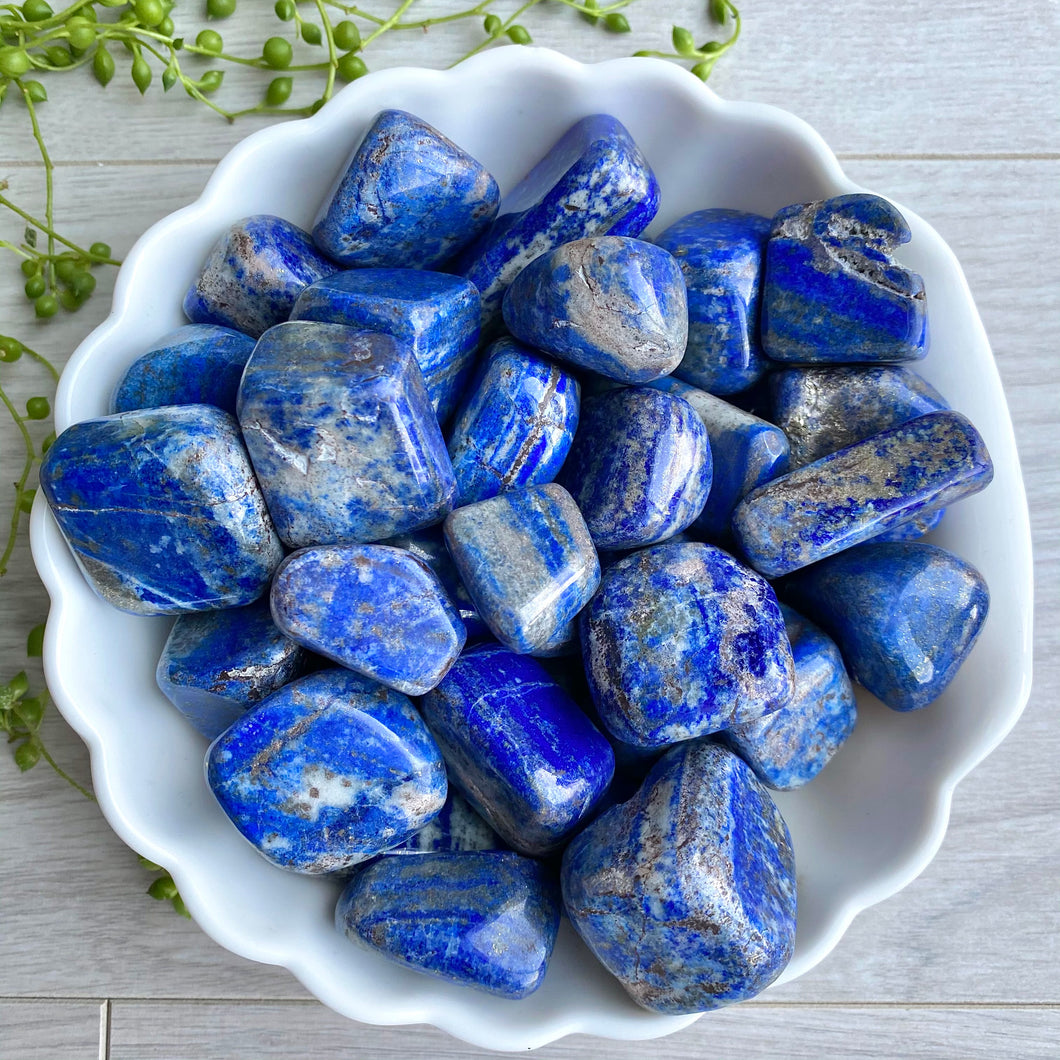 Lapis Lazuli tumbled pocket stone crystal specimen (LG)
Lapis lazuli promotes critical thinking, so it's perfect for people who are writers, journalists, psychologists, and executives by profession. It's known to help in intellectual analysis, problem solving, and generating new ideas.The energies of the lapis lazuli will lessen your irritability at the little things giving you more patience and understanding.
Lapis Lazuli will bring a more restful and relaxing sleep to you because your mind will be clear of any stress. It will allow your body to fully rest and recharge for another day.
Stone: Lapis Lazuli
Size: approximately 1" - 2" x 1" - 2"
Weight: approximately 15-50g
This listing is for 1 tumble stone which will be chosen for you with love and intention.