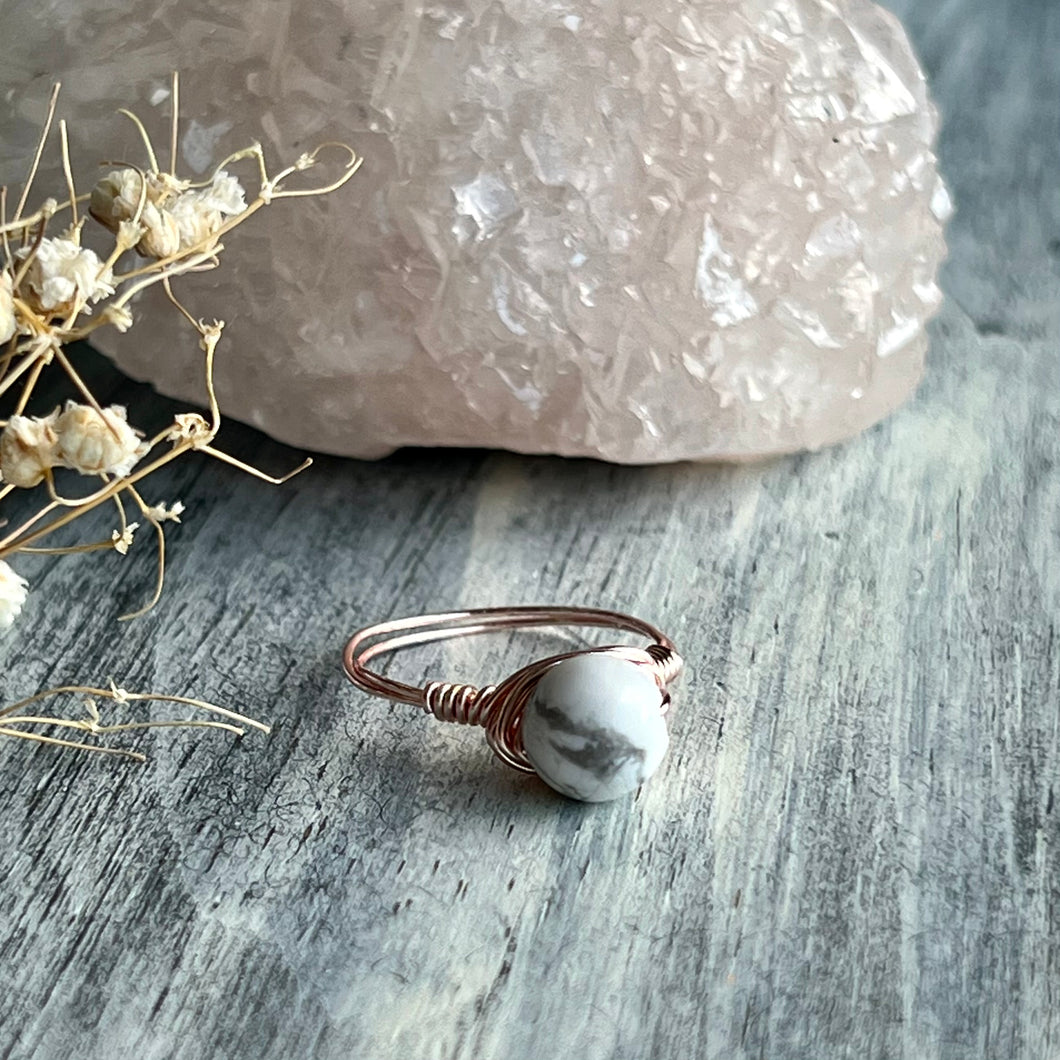 Howlite Wire Wrapped Ring
Regular price $17.00 Sale
THIS ITEM IS MADE TO ORDER AND THEREFORE THE ITEM YOUR RECEIVE MAY HAVE SLIGHT VARIATIONS IN SIZE AND APPEARANCE. 
Please indicate if you prefer a different wire colour than what's pictured (Silver, Rose gold, black or gold otherwise you will receive the colour pictured). 

*Please allow for a minimum of 5-7 business days to process made to order products before being shipped.
Howlite is a calming stone and is believed to help control rage and other negative impulses. Howlite decreases an overly critical state of mind, selfishness, stress, and anxiety, bringing calm and relaxation.
Howlite is used in crystal healing for pain, insomnia, bones, osteoporosis, teeth, calcium levels, leg cramps, anxiety disorders and stress-related illnesses.
Hematite helps to absorb negative energy and calms in times of stress or worry. It is a very protective stone and is great to carry to help you stay grounded in many situations. 
Hematite enhances confidence and strength in times of turmoil as it absorbs toxic emotions holding you back from experiencing joy and happiness. Hematite is also good for working with the Root Chakra, helping to transform negative energies into a more positive vibration.
Stone: Approximately 8mm 
Wire: Rose gold Brass and tarnish resistant
Approximate Weight: 3 g