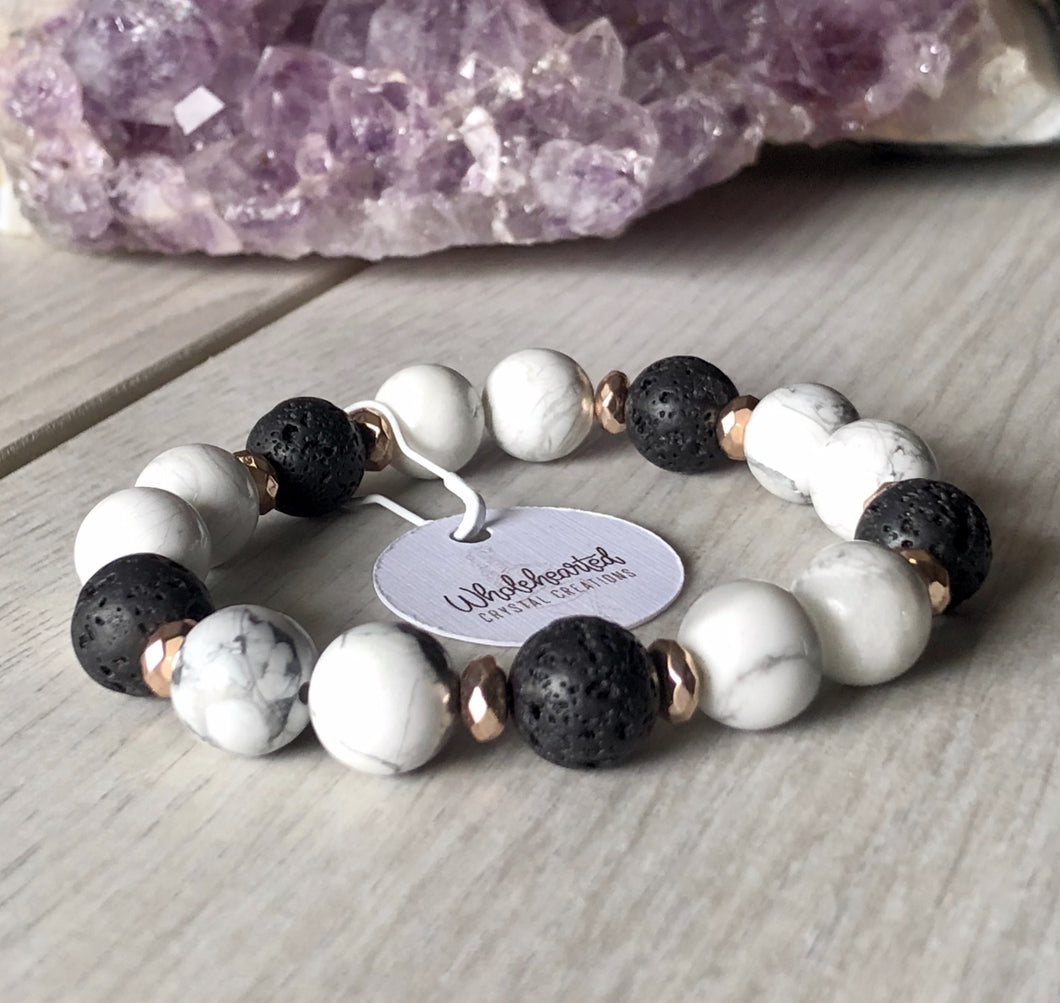 Howlite & Lava Stone Stretch Bracelet With Rose Gold Hematite Spacers-10mm Beads
Regular price $34.00 Sale
Please allow for a minimum of 5 to 7 days processing on this item prior to it being shipped.
Howlite is a calming stone and is believed to help control rage and other negative impulses. Howlite decreases an overly critical state of mind, selfishness, stress, and anxiety, bringing calm and relaxation.
Howlite is used in crystal healing for pain, insomnia, bones, osteoporosis, teeth, calcium levels, leg cramps, anxiety disorders and stress-related illnesses.
Lava Stone is a grounding stone and is great for stabilizing the root chakra. Lava Stone is known to enhance fertility. It is a calming stone that is useful in dissipating anger and promotes positive changes where needed in behavioural issues. 
Beads: Howlite & Lava stone
Spacers: Rose Gold Hematite Spacers 
Bead Size: 10mm
Weight: 26 g 
Bracelet Length: Custom 
Please contact us with any questions or inquiries. The Item you receive may differ slightly from the item pictured.