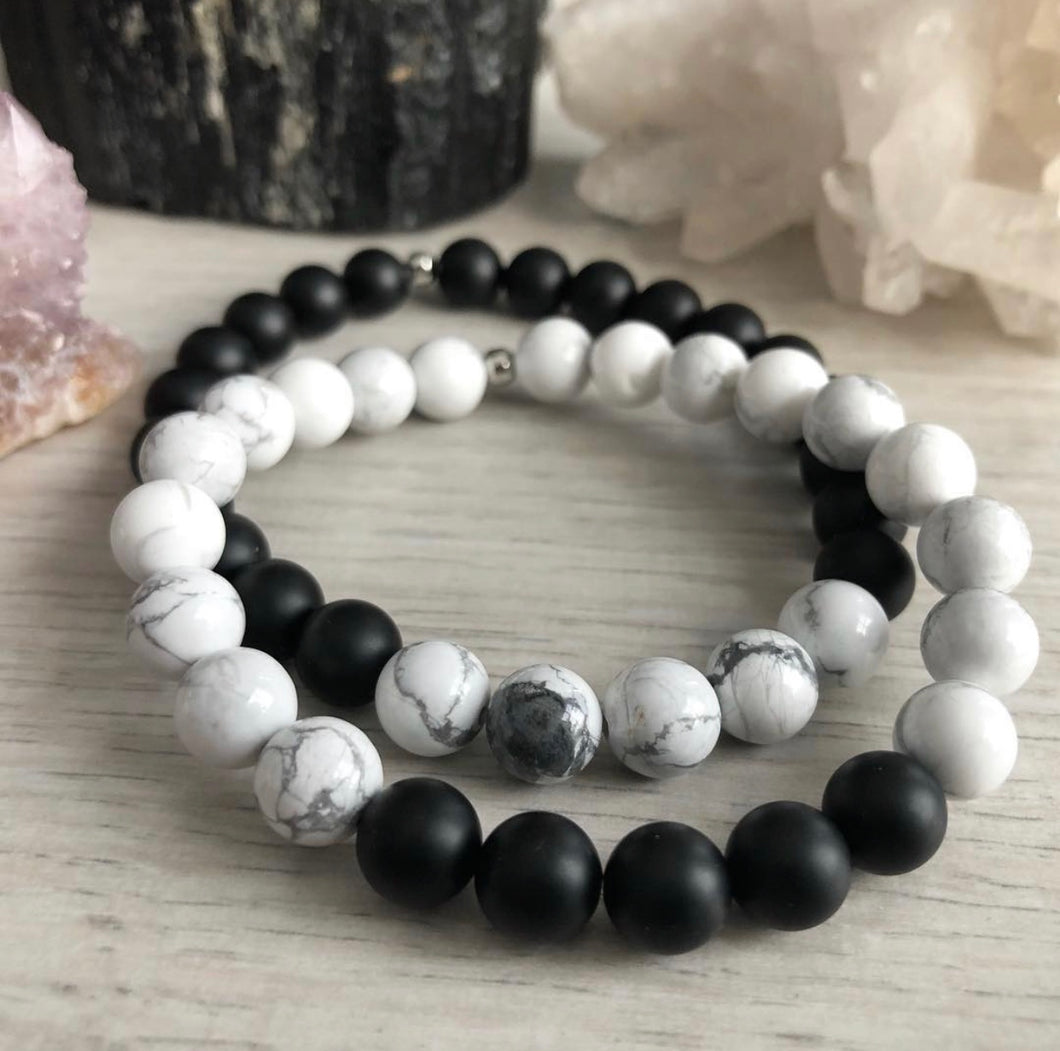 Howlite & Black Onyx Stretch Bracelet (set)
Regular price $47.00 Sale
Howlite & Black Onyx Stretch Bracelet (set)
Please allow for minimum minimum of 5 to 7 days processing on this item prior to it being shipped.
This listing including 2 bracelets (both pictured). This is a complimentary set that you can stack and wear together, wear on their own and swap them out day-to-day or gift the other to someone you care about!
Not the beads or spacers you are looking for? Contact us to make a custom order! 
Howlite & Black Onyx:
Howlite is a calming stone and is believed to help control rage and other negative impulses. Howlite decreases an overly critical state of mind, selfishness, stress, and anxiety, bringing calm and relaxation. Howlite is used in crystal healing for pain, insomnia, bones, osteoporosis, teeth, calcium levels, leg cramps, anxiety disorders and stress-related illnesses.
Onyx is a powerful protection stone that absorbs and transforms negative energy, and helps to prevent the drain of personal energy. 
Black onyx brings power and inner-strength while removing fear and anxiety.
Beads: Howlite, Black Onyx (matte)
Bracelet Length: **PLEASE SPECIFY FOR BOTH BRACELETS**
Combined Weight: Approximately 38 g 
**Indicate in the special instructions section what size you would like in centimetres or inches for each bracelet, otherwise the item will be made as pictured. Please contact us if you have any questions.**
The Item you receive may differ slightly from the item pictured.