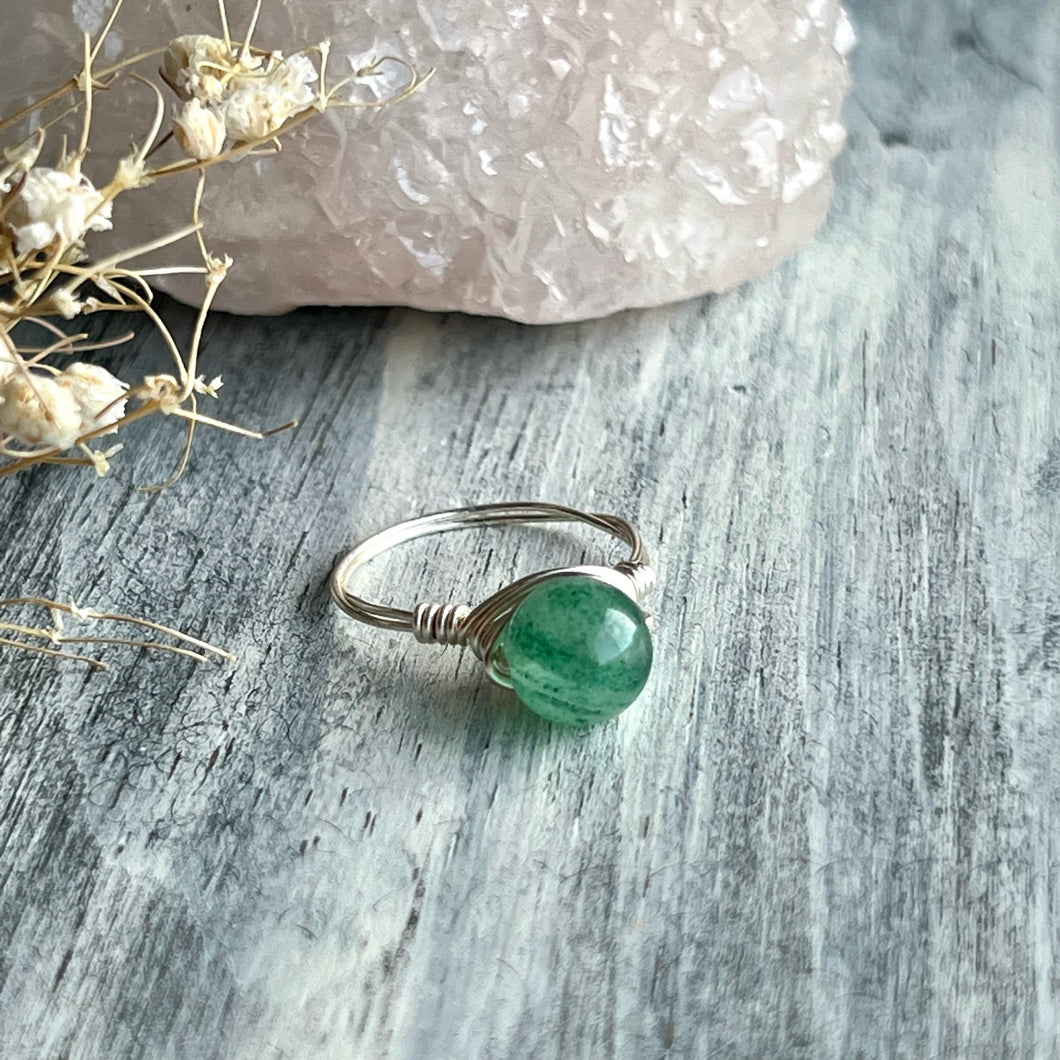 Green Aventurine Wire Wrapped Ring
Regular price $17.00 Sale
THIS ITEM IS MADE TO ORDER AND THEREFORE THE ITEM YOUR RECEIVE MAY HAVE SLIGHT VARIATIONS IN SIZE AND APPEARANCE. 
Please indicate if you prefer a different wire colour than what's pictured (Silver, Rose gold, black or gold otherwise you will receive the colour pictured). 

*Please allow for a minimum of 5-7 business days to process made to order products before being shipped.
 Often referred to as the stone of success and good fortune, Green aventurine is known to attract good luck and abundance. Green aventurine represents the heart Chakra and can be helpful with relieving stress and anxiety. 
This stone assists those working through unresolved emotional issues as it supports the release of old patterns of behaviour and thinking in order to gain new insights and growth.
Stone: Approximately 8mm 
 Wire: Silver tone Brass and tarnish resistant
Approximate Weight: 3 g