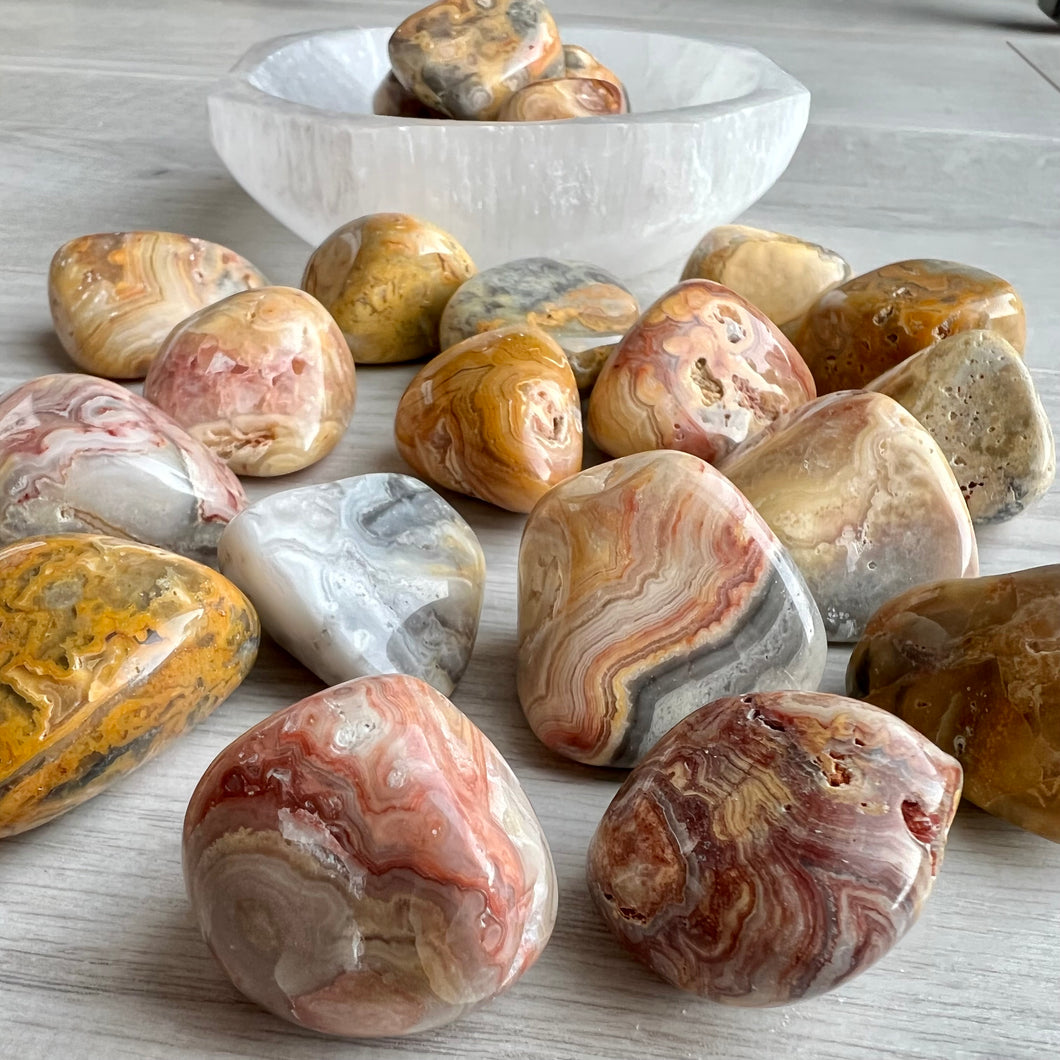 Crazy Lace Agate LG Tumbled Pocket Stone specimen
Crazy lace agate can be referred to as the Happiness Stone! It is a great meditation tool to help one achieve emotional harmony. Crazy lace agate is a stabilizing stone that strengthens the body and mind bringing peace and calmness, especially to those who possess vulnerable or intense emotions.
Crazy lace agate promotes self-confidence and self-acceptance allowing one to focus on the blessings rather than the problems. It's can be of great assistance to those with ADD/ADHD as it can boost focus and concentration.
Size: approximately 1-1.25" x 1-1.25" x .75"
Weight: 20-30g
You will receive 1 tumbled stone. The colour, size and shape vary between each piece. Your stone will be chosen with love and intention.