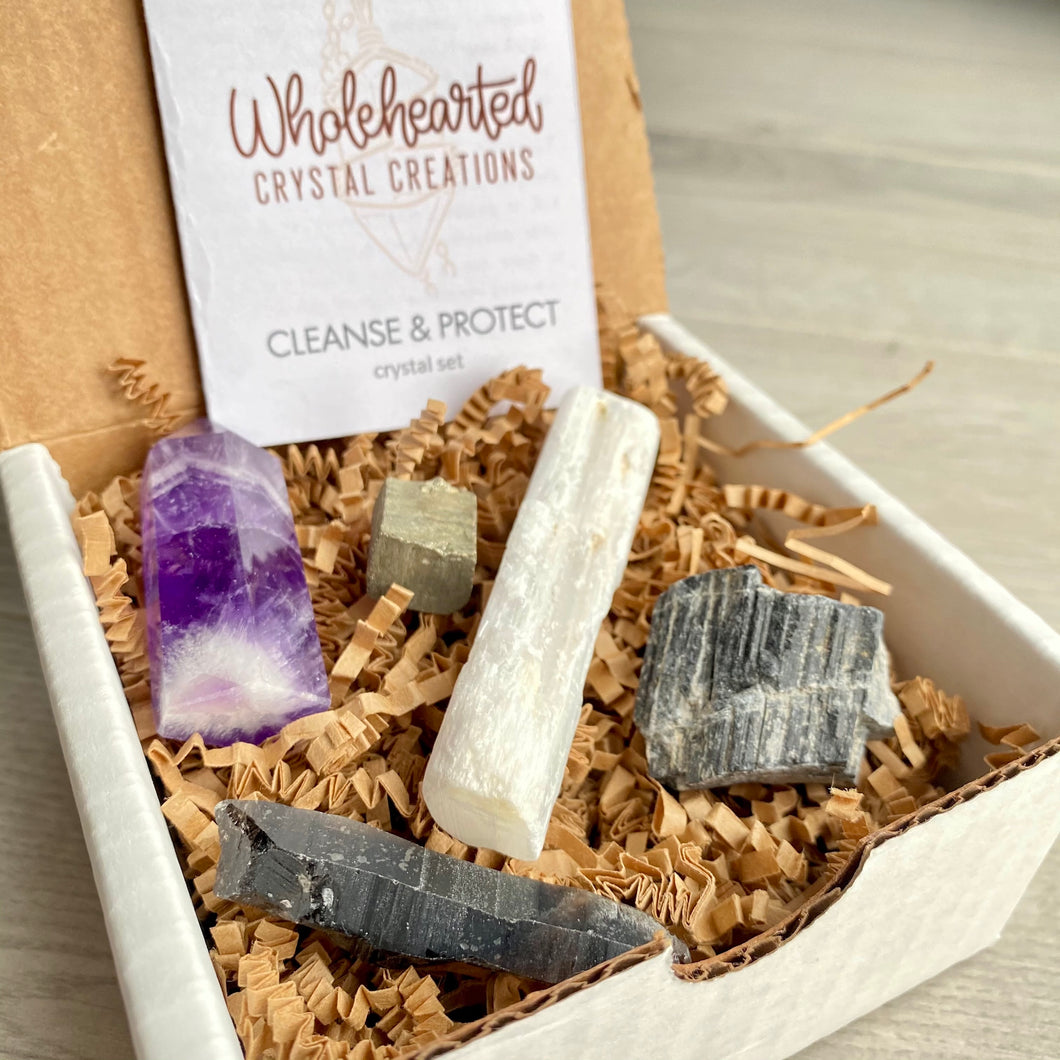 CLEANSE AND PROTECT Energy ESSENTIAL Crystal Set
Regular price $19.00 Sale
CLEANSE & PROTECT Essentials crystal set
Value $40
Set price $25
Keep your energy at its best with our "Cleanse & Protect" crystal set. Each assortment will include a combination of crystals intuitively chosen just for you and a card with a list of the crystals and their meanings as well as how to use the crystals to support you on your healing journey.

These beautiful healing crystals are said to clear the user's energy, while providing spiritual and energetic protection.
Black Tourmaline- clears negative energy, deeply cleansing and protective
Selenite- cleansing, connects to spiritual realm and guides

Amethyst- spiritual protection and purification, higher consciousness
Smoky Quartz- grounding, integration of higher energies and insights Pyrite- balance of energetic body, courage and strength
THE SET YOU RECEIVE MAY DIFFER SLIGHTLY FROM THE COMBINATION PICTURED.