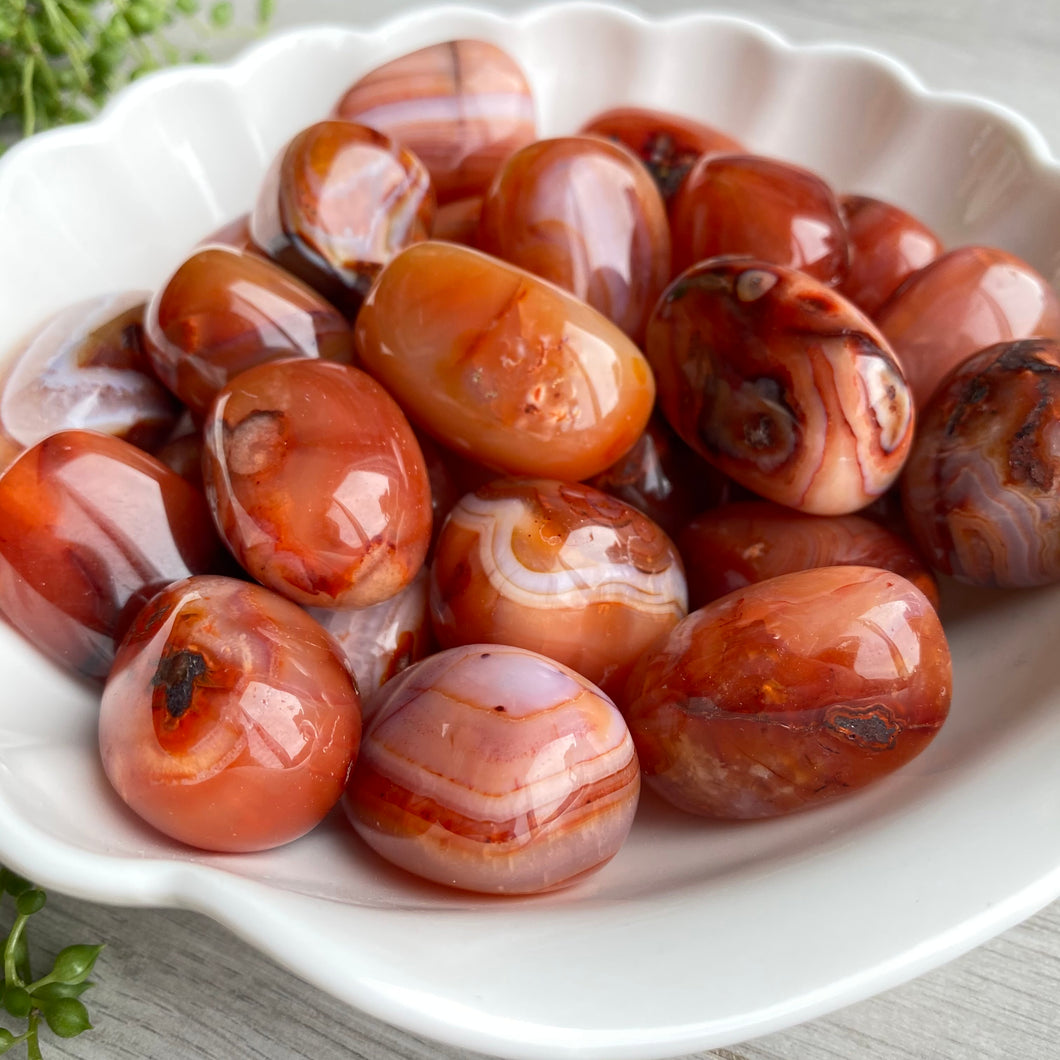 Carnelian tumbles (LG) pocket stone crystal specimen
Boost courage and confidence with carnelian! This warm and supportive stone is thought to support us on a cellular level by purifying the blood while aiding in circulation. Carnelian is a stabilizing stone that stimulates creativity and restores vitality and motivation; especially in regard to business pursuits, new ideas and creative projects.
Stone: Carnelian
Size: Approximately 1.5" x .75"
Weight: 16g (approx)
This listing is for 1 tumbled stone which will be chosen for you with intention.