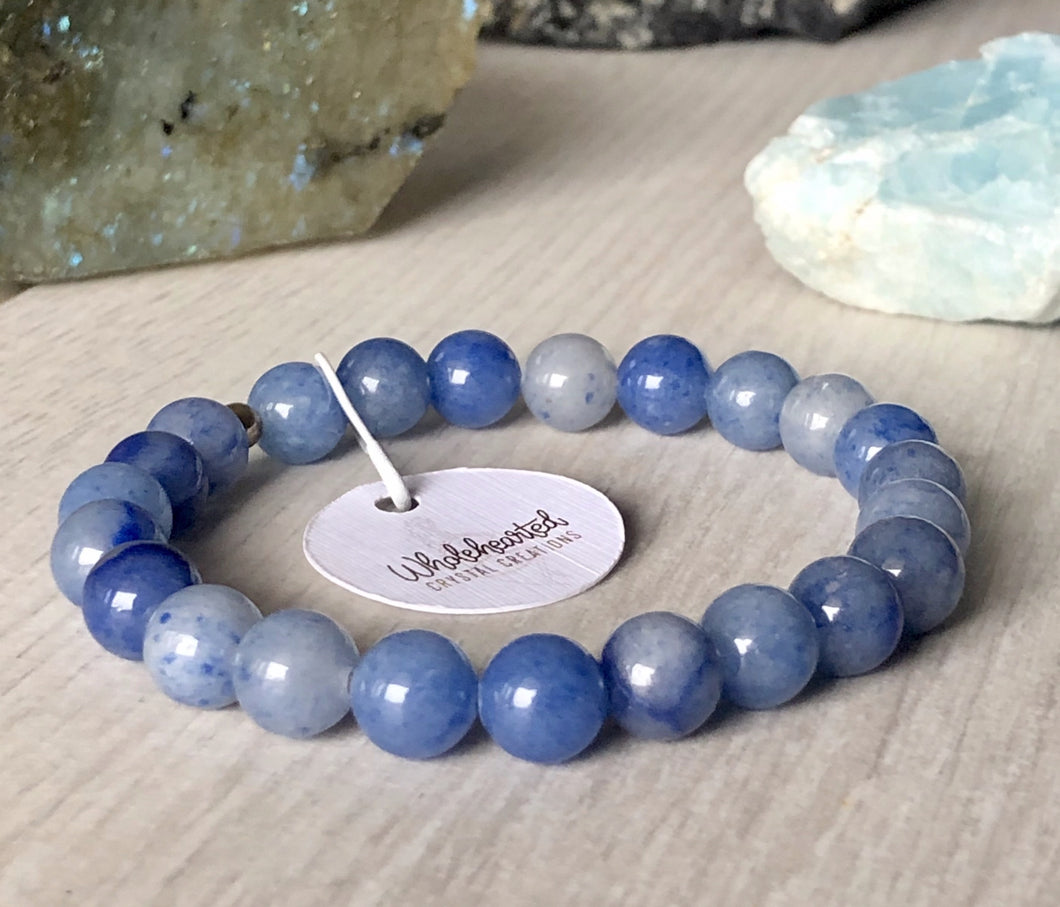 Blue Aventurine Stretch Bracelet
Regular price $25.00 Sale
Please allow for a minimum of 5 to 7 days processing on this item prior to it being shipped.
Blue aventurine is a peaceful stone that can help with grounding while calming anxiety and relieving stress. This stone is said to help people with addictions, large and small, as it can help to identify internal unresolved issues while assisting one to speak openly and honestly about feelings. 

Blue Aventurine helps to gain inner peace and can help one overcome passive aggression and selfishness. Blue aventurine can increase psychic abilities while enhancing intuition.
Beads: Blue Aventurine
Bead Size: 8mm 
Weight: Approximately 19 g 
Size: Customizable 

Please contact us with any questions or inquiries. The Item you receive may differ slightly from the item pictured.