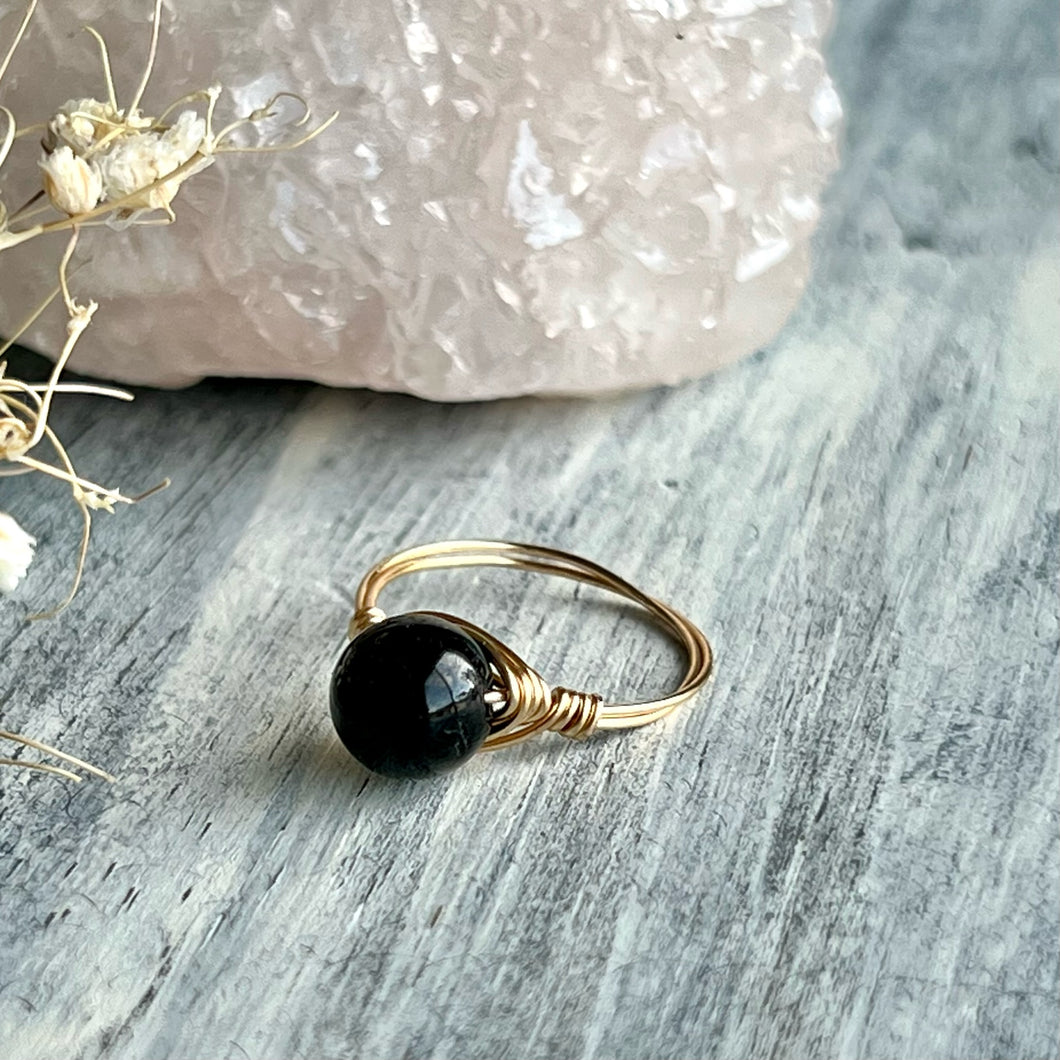 Black Tourmaline Wire Wrapped Ring
Regular price $17.00 Sale
THIS ITEM IS MADE TO ORDER AND THEREFORE THE ITEM YOUR RECEIVE MAY HAVE SLIGHT VARIATIONS IN SIZE AND APPEARANCE. 
Please indicate if you prefer a different wire colour than what's pictured (Silver, Rose gold, black or gold otherwise you will receive the colour pictured). 

*Please allow for a minimum of 5-7 business days to process made to order products before being shipped.
Black tourmaline is a protective stone that not only blocks negative energy but also removes it from a person!
Black tourmaline is a powerful grounding stone that helps balance and protect the Chakras. This specific piece also contains mica which is especially helpful to prevent psychic attack and will even return the negative energy back to the sender helping them to no longer wish negativity on you and allow them to gain a better perspective.
Stone: Approximately 8mm 
 Wire: Gold tone Brass and tarnish resistant
Approximate Weight: 3 g