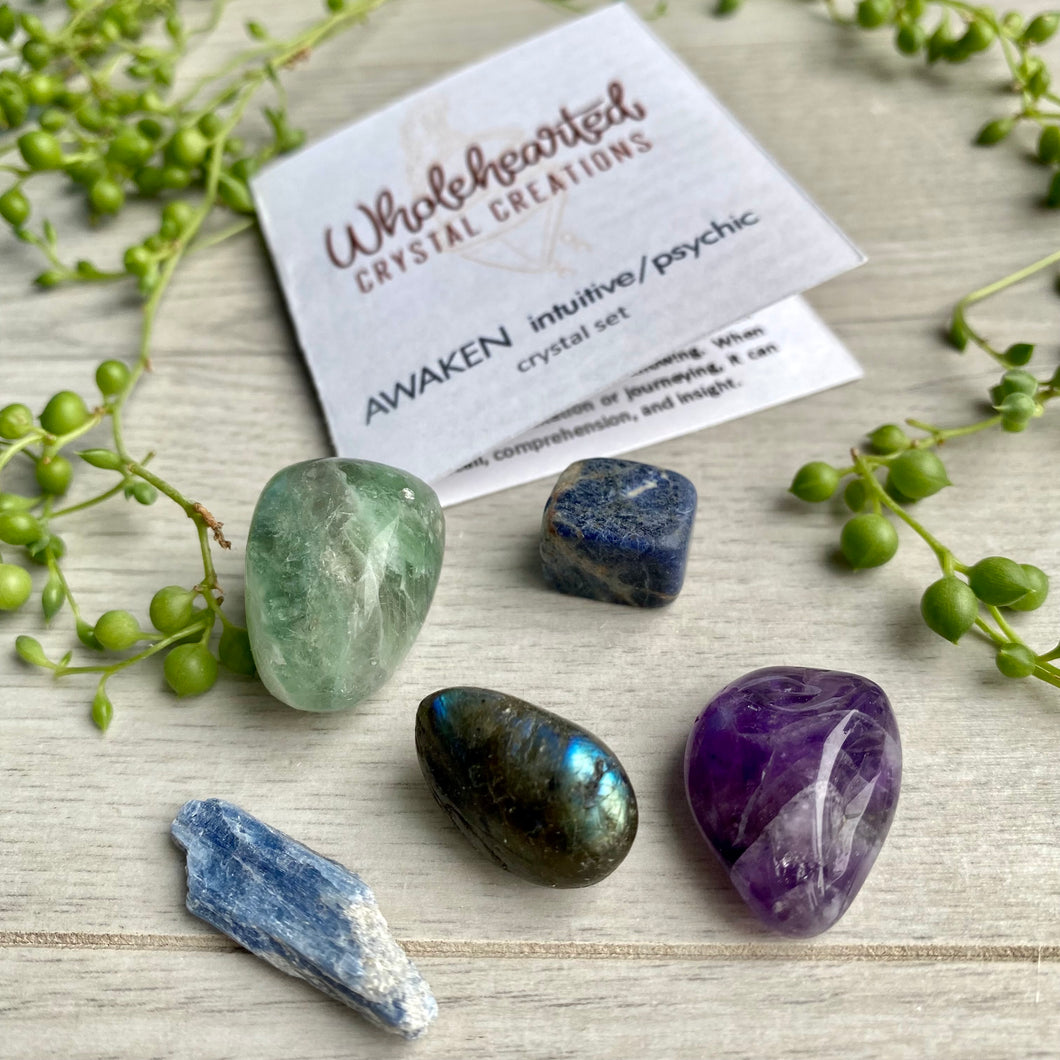 AWAKEN Intuitive/Psychic Pocket Crystal Set
Regular price $12.00 Sale
AWAKEN intuitive/psychic Pocket crystal set
Heighten your inner psychic with our "Awaken" crystal set.
Each assortment will include a combination of crystals intuitively chosen just for you and includes a card with a list of the crystals and their meanings as well as how to use the crystals to support you on your healing journey.
These beautiful healing crystals are said to enhance intuitive and psychic abilities, assisting in spiritual workings while providing energetic protection.

You will receive a set of 5 pocket stones listed below. Size, shape and colour will vary from set to set and may include tumbled and raw stones.
Amethyst- connect to one's highest self, third eye opening
Labradorite- stone of magic, mental and intuitive abilities, protection
Kyanite- spiritual bridge, shielding
Fluorite- clarity, cleansing, harmony
Sodalite- enhances insight and understanding, intuition
*Set combinations are based on availability. Occasional substitutions may occur.