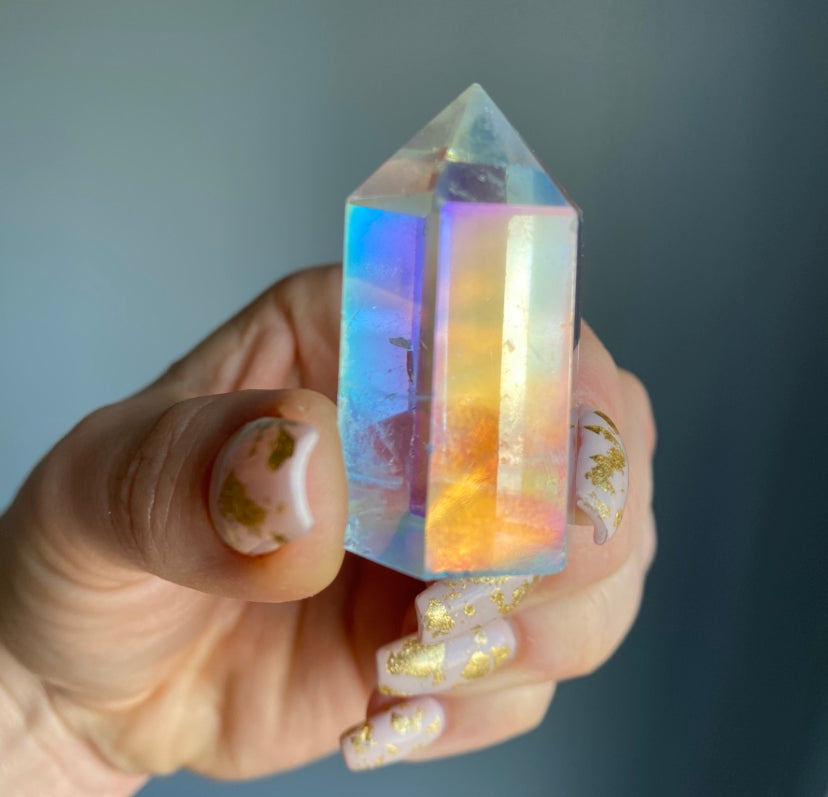 *Restocked* Angel Aura Quartz Tower (obelisk) specimen
Regular price $0.00 $22.00 Sale
 You will receive 1 Angel Aura Quartz Tower chosen with love, intention and intuition.

The item you receive will vary slightly from the item pictured.
Angel Aura quartz, also known as Opal Aura Quartz, is used in meditation to help one find their life's purpose or path. Said to help with communication with angels, your Higher Power and your inner wisdom. Can help to release resentment or grief and perfect to help deal with dysfunctional relationships, stressful situations and negative vibes. 
Angel aura is a great companion if you're making a life transition as it helps you to manifest your desires. Angel Aura can dramatically uplift your mood and is great for people prone to anxiety or panic attacks. It can also be helpful with autism and Asperger's syndrome. 
Size: approximately 2" x 1" x 1" 
Weight: approximately 30-50 g