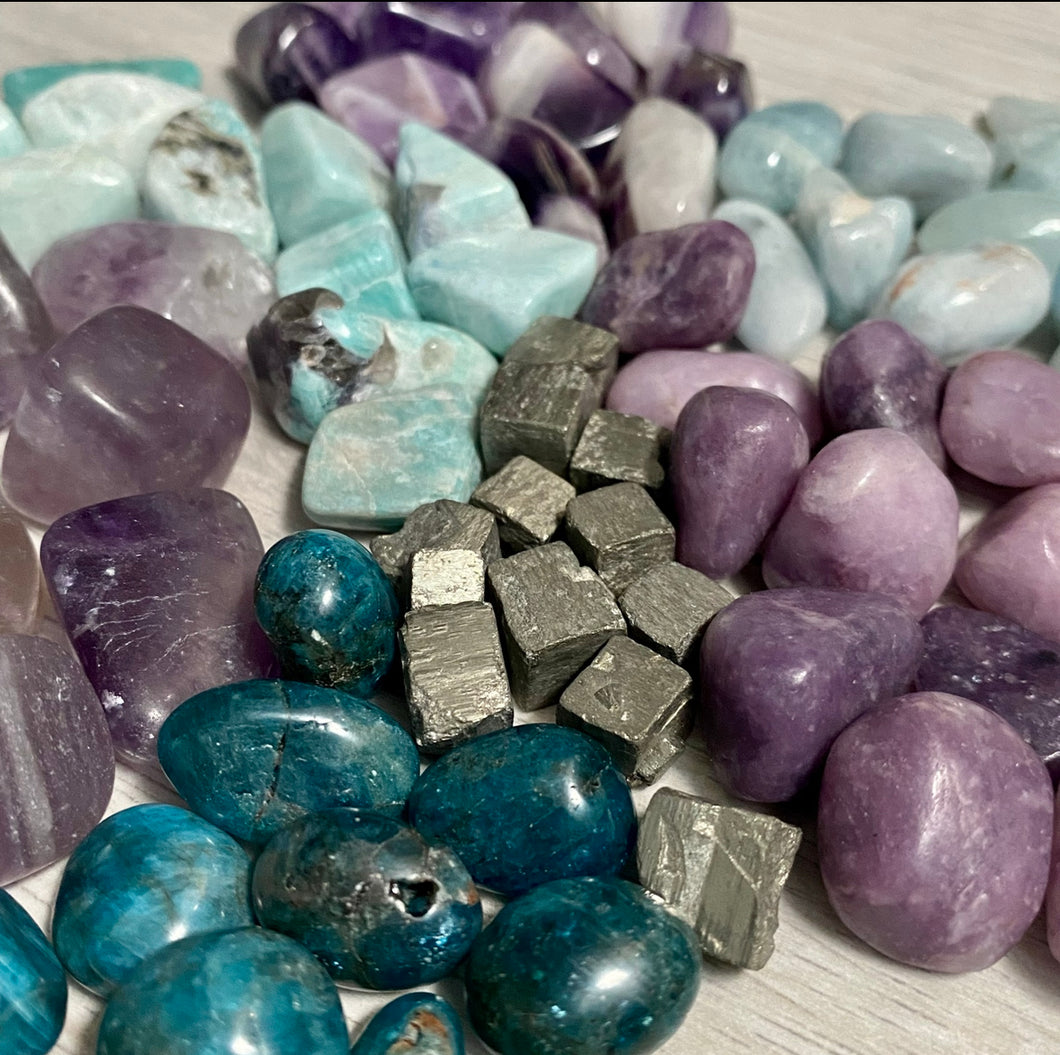 ADHD support crystal specimen set
Regular price $14.00 Sale
ADHD Support Crystal Set
You will receive 7 stones as listed below.
These stones have been carefully chosen with the intention of supporting those who are navigating their way through the world while facing symptoms and behaviours associated with ADHD.
We hope that this set helps you to feel more confident and less overwhelmed in order to create a space where day to day activities feel more manageable. You're amazing, you got this!!
*Disclaimer*: Healing crystals are to be used in combination with other therapies and modalities and are not meant to replace recommended treatment from a licensed medical practitioner.
Lepidolite - Helps anxiety/depression, assists with releasing old behaviour/transition to new state of being.
Blue apatite - promotes healthy communication, calms the mind, reduces hyperactivity and relieves stress
Fluorite - calmness, relaxation, mental clarity, increase concentration
Aquamarine - supports nerve and brain functions, calms and quiets the kind, reduces stress, assists with learning and decreases adrenaline spikes
Amethyst - peaceful, calmness, improves sleep, alleviates anxiety
Amazonite - Balances mood swings, promotes heartfelt communication, reduces fear, worries and calms nerves
Pyrite- grounding, prevents feeling overwhelmed, protects against negative energy, enhances memory and stimulates learning