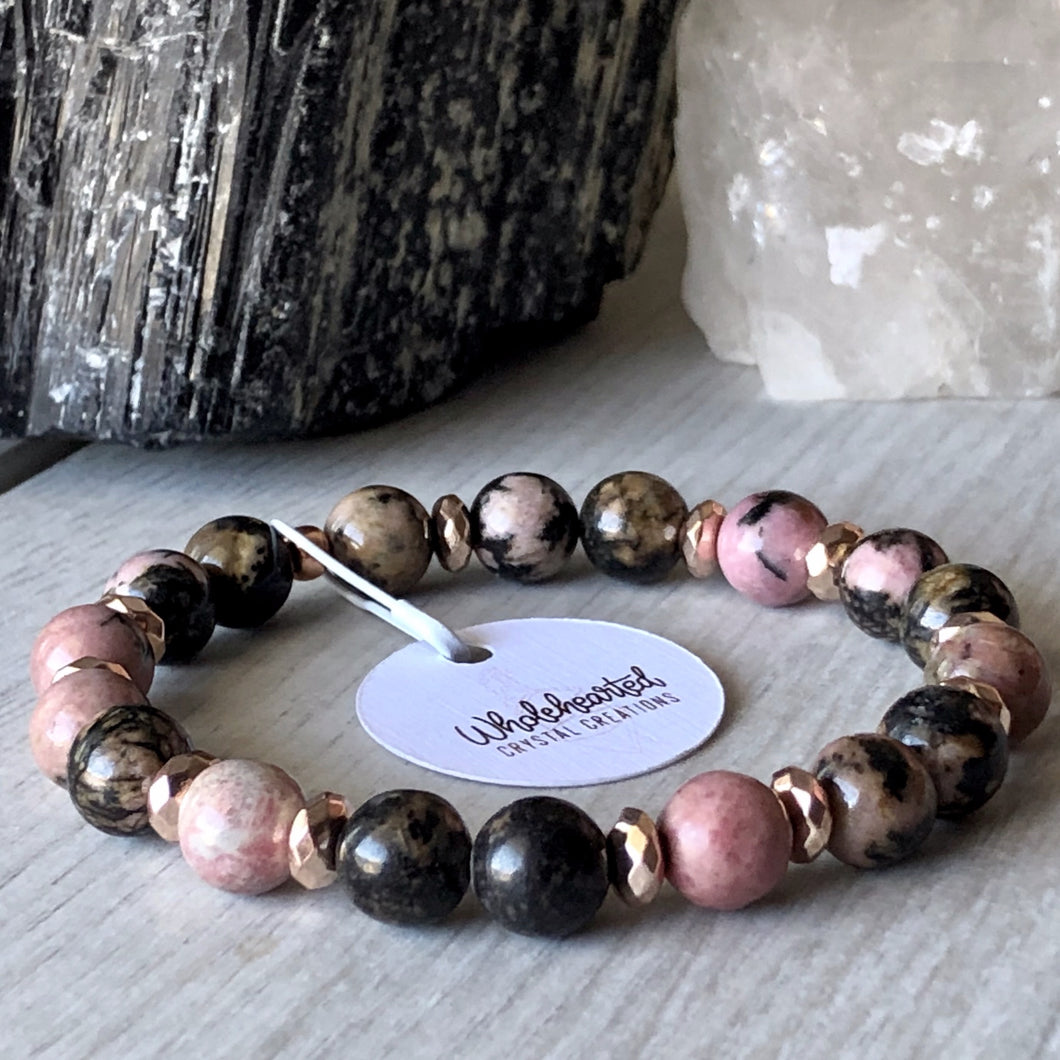 Rhodonite Stretch Bracelet with Rose Gold Hematite Spacers
Regular price $29.00 Sale
Please allow for minimum minimum of 5 to 7 days processing on this item prior to it being shipped.
Rhodonite is a stone of compassion and forgiveness. It can help heal emotional wounds and past hurts by stimulating and balancing our heart chakra. Rhodonite is a nurturing stone and aids in cases of emotional self-destruction, codependency and abuse. It encourages unselfish self-love and forgiveness and can support one with emotional growth and self-esteem. 
Rhodonite can be helpful for people suffering from neurological ailments and autoimmune diseases and can reduce muscle cramps and joint pain.
Hematite helps to absorb negative energy and calms in times of stress or worry. It is a very protective stone and is great to carry to help you stay grounded in many situations. 
Hematite enhances confidence and strength in times of turmoil as it absorbs toxic emotions holding you back from experiencing joy and happiness. Hematite is also good for working with the Root Chakra, helping to transform negative energies into a more positive vibration.
Beads: Rhodonite 
Bead Size: 8mm
Weight: 22 g 
Bracelet Length: Customizable
Please contact us with any questions or inquiries. The Item you receive may differ slightly from the item pictured.