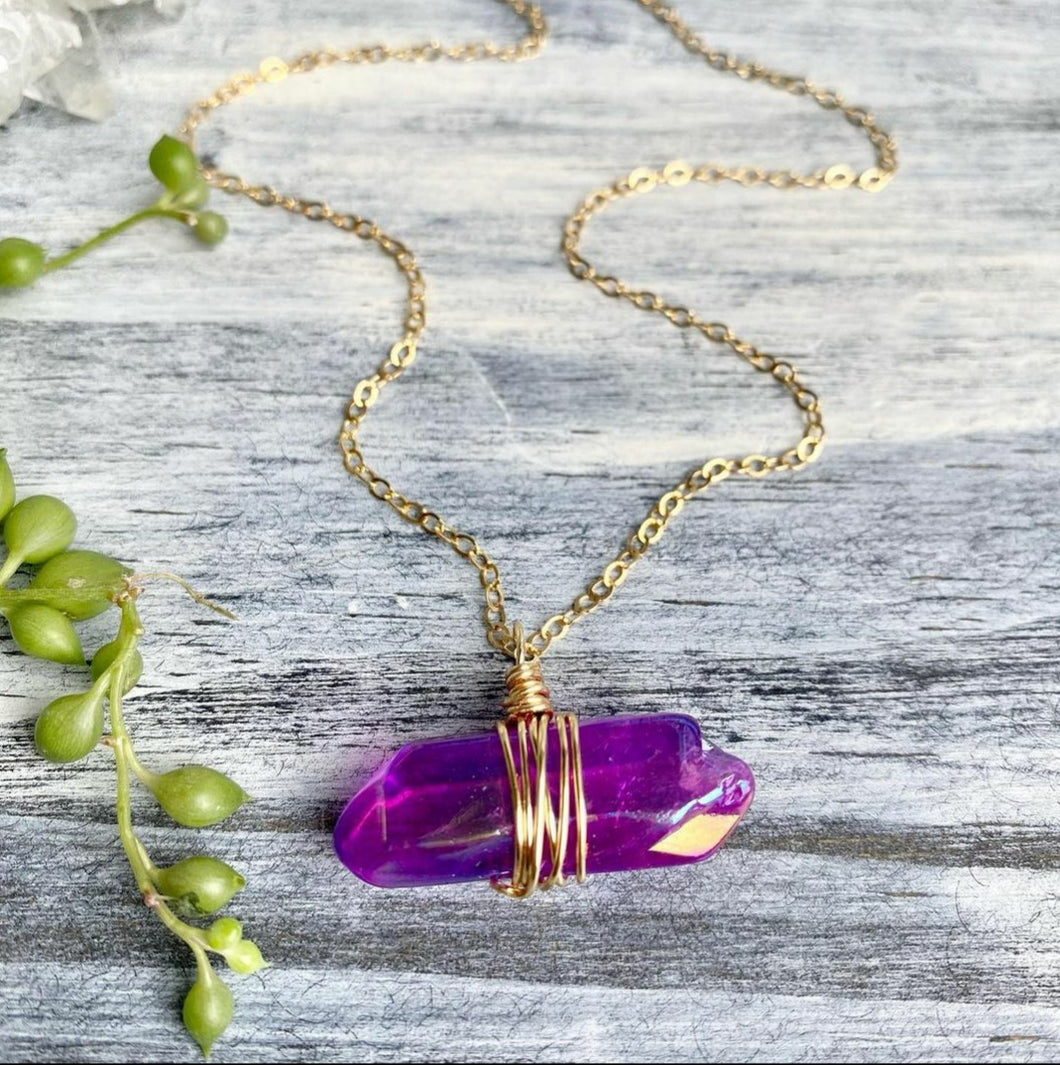 Purple (grape) Aura Quartz wire wrapped bar necklace
Regular price $28.00 Sale
THIS ITEM IS MADE TO ORDER THEREFORE EACH STONE HAS SLIGHT VARIATIONS IN SIZE AND APPEARANCE.
Please indicate if you prefer a different chain colour than what's indicated in the description below (Silver, Rose gold, black or gold otherwise you will receive the colour pictured).
*Please allow for a minimum of 5-7 business days to process made to order products before being shipped.
Aura quartz crystals are created by applying a metal treatment to natural quartz. The fusion created during this process creates a highly vibrational crystal. Aura quartz are highly regarded and used in healing, meditation and energy work. Quartz is known as the stone of power and amplifies any energy or intention. Among the most abundant minerals on the planet, this crystal is an amplifying, light-bearing and healing stone. The addition of the metal treatment aids in expanding the consciousness, emotional stability and letting go.
Stone: Approximately 1.25" x .5"
Chain: 22k Vermeil gold plated over 925 Sterling Silver. Nickel Free/Lead Free.
Chain Length: Customizable
Clasps/Jump rings: 22k vermeil gold plated over 925 Sterling silver
Wire: Light gold coloured brass with a tarnish resistant coating.  
Weight including chain: 6.6 g