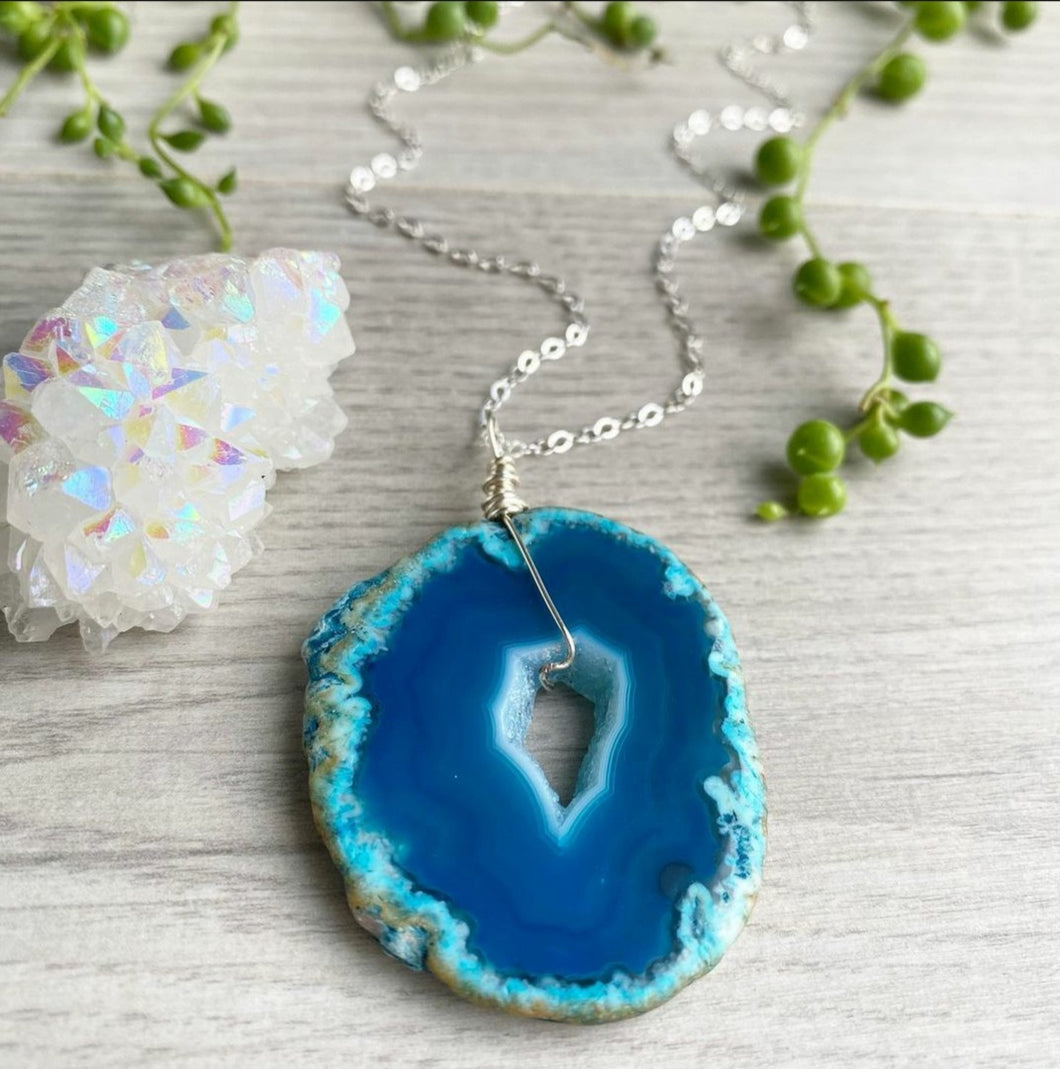 Agate Druzy (blue) wire wrapped necklace
Regular price $28.00 Sale
THIS ITEM IS MADE TO ORDER AND THEREFORE EACH STONE SLIGHTLY VARIES IN SIZE AND APPEARANCE.
Please indicate if you prefer a different chain colour than what's indicated in the description below (Silver, Rose gold, black or gold otherwise you will receive the colour pictured). 

*Please allow for a minimum of 5-7 business days to process made to order products before being shipped.
Agate is a calming and soothing stone known for its protective properties. Agate is an excellent grounding stone and can assist one to slow down and connect with the energy of the earth while aligning one's own inner energies. Agate is a gentle stone that helps one to overcome negativity while supporting to build one's self-confidence and acceptance of oneself. Like the many layers of beautiful banding displayed in agate, this stone can help one to discover the many layers of inner emotional self and help to resolve inner conflicts.

Stone: Agate (dyed blue)
Stone Size: Approximately 1.75" x 1.5"
Chain: 925 Sterling Silver.
Chain Length: Customizable
Clasps/Jump rings: Marked 925 Sterling silver.
Wire: SIlver plated over copper and brass with a tarnish resistant coating.  
Weight including chain: 15g