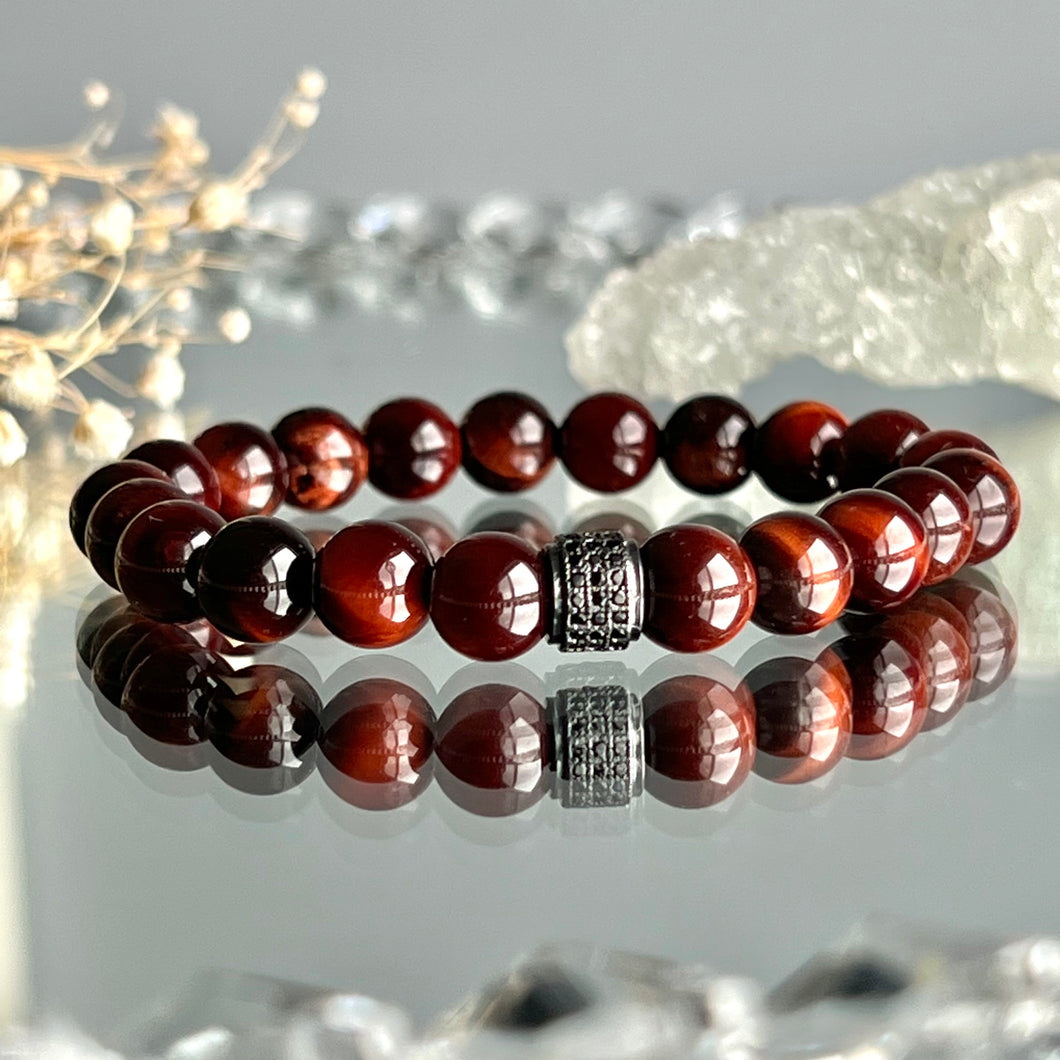 Red Tigers Eye Stretch Bracelet with a black coloured brass spacer with pave black cubic zirconia gems
Regular price $28.00 Sale
Please allow for minimum minimum of 5 to 7 days processing on this item prior to it being shipped.
Red Tiger's Eye is a grounding stone that will help you stay connected to the earth.
Red Tiger's Eye increases motivation and stimulates passion and creativity. It is said to bring orderliness to our lives during times of chaos, calming our minds and easing anxiety. 
This red fiery stone nurtures our energies with confidence, building grace, wisdom, self-love and self-care. It has a loving, stabilizing energy and is said to bring fire to a relationship by increasing libido. 
Beads: Red Tigers eye
Spacer: Black coloured brass spacer with pave black cubic zirconia gems
Bead Size: 8mm
Weight: Approximately 21 g 
Size: Customizable
Please contact us with any questions or inquiries. The Item you receive may differ slightly from the item pictured.