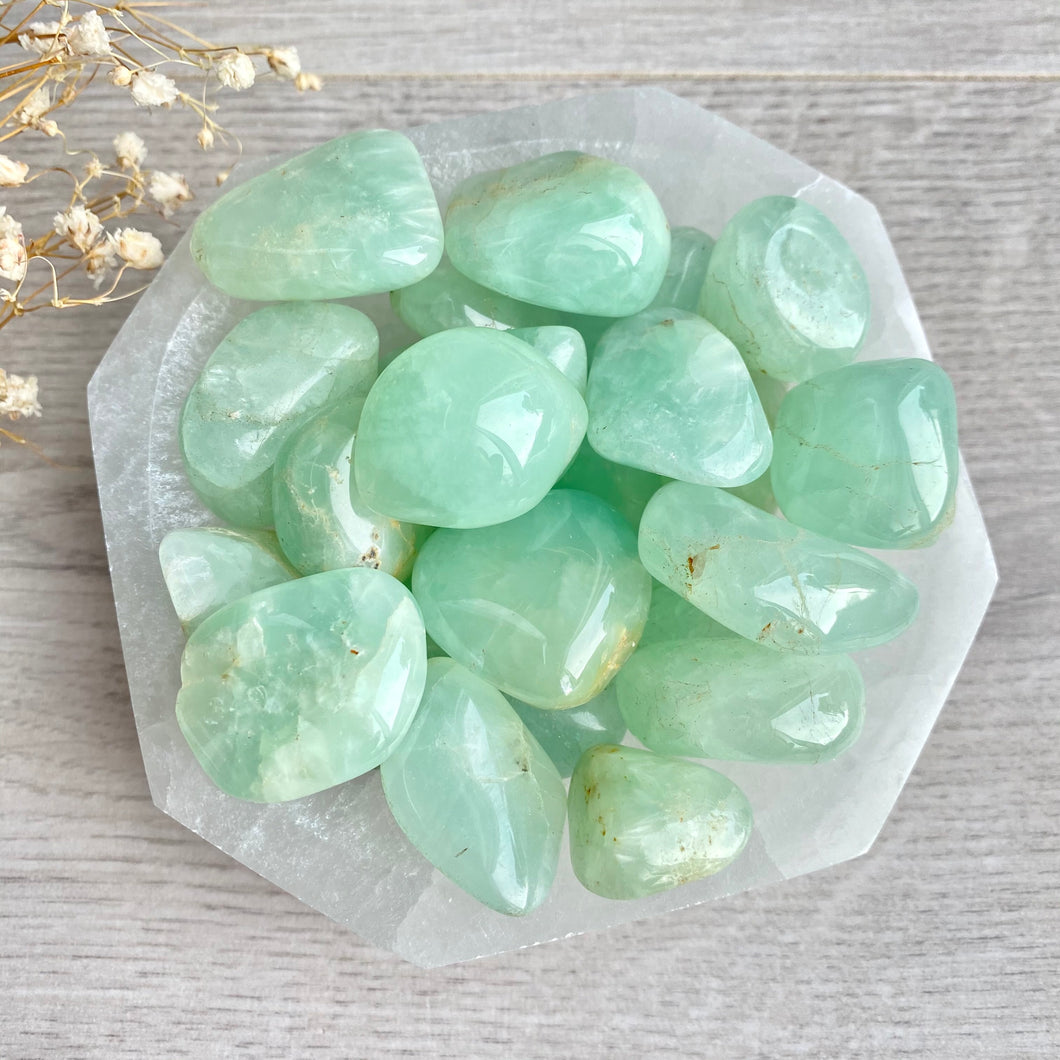 Prehnite Tumbled Pocket Stone Crystal Specimen
Prehnite is a stone to help you live your life wholeheartedly as it is the stone of unconditional love and the crystal to heal the healer. It will help your mind to become more peaceful and relaxed, letting go of restlessness and worry. Prehnite will help you to connect with your spirit guide, and to connect to those on the higher planes, including the angels. Prehnite alleviates nightmares, phobias and deep fears. It is a stone for dreaming and remembering.
Stone Size: approximately: 1"-1.25" x 
1"-1.25"
Weight: 5-20g 
You will receive 1 tumbled stone. The colour, size and shape vary between each piece. Your stone will be chosen with love and intention.